Top Questions to Ask your Auto Body Shop
Know what to ask when finding the right shop for you!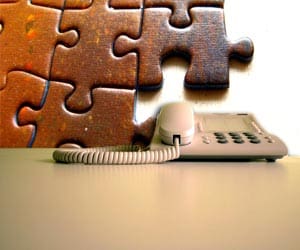 When choosing an auto body repair shop to repair your vehicle, you want to make sure that you are choosing the best of the best. You want a quality vehicle repair done right the first time so you have to be picky in choosing an auto body shop that you trust with your vehicle.
How long have you been in business?
Usually, a shop that has been in business for a long time is a good thing-they must be doing something right. It might not be the best move to choose a vehicle repair shop that is just starting out. You want to leave your car to the professionals that have established themselves and have the track record to prove it!
Do you have reviews or customer references?
What is a better way to find out about the auto body repair shop than to read about the experiences other people have had? See what was good about the shop and what, if anything, could have made their experience better. Different sites such as Google and Yelp offer space for people to write about their experiences at different establishments. Take advantage of these websites and read all the reviews you can to ensure you make the right move when choosing an auto body repair shop.
Are your technicians experienced?
You don't want just anybody working on your vehicle, you want trained professionals that know how to get the job done in a professional and timely manner.
What kind of equipment is used in the shop?
In order to repair a vehicle to the highest standards and get the vehicle back into its r-accident condition, it is necessary that the shop uses different machinery to get the job done. Computerized diagnostics should be used to help assess and pinpoint different automotive issues. Aside from being quick, it is more accurate and efficient.
Also, be sure to ask if the auto body shop uses factory quality parts. You want your vehicle to be repaired with high-quality parts and modernized reliable equipment.
Do you offer any type of warranty on the repairs performed on my vehicle?
Does the shop stand behind the repairs done on your vehicle and offer a warranty in case anything goes wrong or a part malfunctions? You want to be sure that you are covered and taken care of when it comes to the repair.
Does the body shop offer free, courtesy vehicles?
When having your vehicle repaired, it can be hard to find other means of transportation. You should check to see if the shop offers free loaner cars while your vehicle is being repaired in their facility. Some shops do offer free loaner cars, so check around at the local shops around you and see what facility has loaner vehicles available to you.
Does the shop work for me or for the insurance company?
This is not at all a trick question and if any of the companies think it is, you have to walk right out the door. Each and every company should work for the customer and make the customer's needs and desires their top priority. Every customer should feel like their only customer with personalized care and detail put into every vehicle repair that is performed.
Don't settle for any auto body, choose a shop that stands out from the rest and proves why they should be trusted with your vehicle and hard-earned money. Here at Capitol Collision, we know what it takes to stand above the rest and treat our customers with the respect they deserve. Give us a call today to see how we can help get your vehicle repair process.
Car Stolen or Damaged? Give us a call to make an appointment 602-253-1630, or Request a FREE estimate.