Free Loaner Cars
No Rental, No Problem, Call Capitol!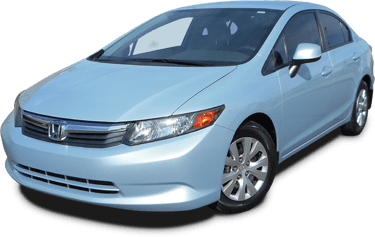 Capitol Collision offers free loaner cars to all our customers in need of a vehicle while their vehicle is being repaired.
We understand that having a vehicle is very important and we have free loaner cars available to you to make transportation the least of your worries while your vehicle is in the shop.
An accident is an already stressful and traumatic experience and we here at Capitol Collision want the whole experience to be as painless and as easy as possible!
It is very simple to get a free loaner car!
Just schedule your appointment with Capitol Collision to have your vehicle looked at by one of our estimators. Once you are happy with the estimate and authorize Capitol Collision for the repair, a loaner car will be scheduled for you.
We only ask a few things of you while you have the loaner car.
You must have a valid driver's license and proof of full coverage insurance. Please do not loan the car out to anyone else, it has been loaned to you so you will be held accountable for any damages that occur to the vehicle. No pets or smoking in the car. You may not use the loaner car for business reasons- Pizza delivery, Uber, etc. Please return the vehicle in the same condition it was loaned to you, including the same amount of gas.
Free loaner cars make your life easier, and that's what we are all about here at Capitol Collision Repair. We strive to give you an excellent customer experience, we are here to serve you!
Give us a call to make an appointment 602-253-1630, or Request a FREE estimate.