Paint Matching and Auto Painting
Everyone wants to know…Will my paint match"
We tell everyone…if Capitol does it, "It will"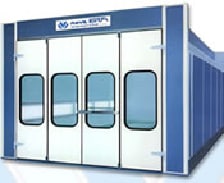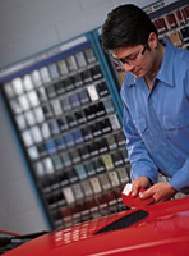 One of the more frequently asked questions of
Phoenix body shops  
is "Will the paint match?" There are many factors that can change the color and shade of the paint, such as temperature, differences in air pressure, and distances of the application appliance. There are also multiple variances of the same color which simply means different colors of the same color! As one of the largest and oldest independent Phoenix body shops we mix all of our paint products on site using industry leading BASF COLOR-MAX computerized color matching system. This, along with our state-of-the-art Nova Verta or Zhondga downdraft painting and baking booths, allows us to offer superior color matching on your vehicle which will result in an undetectable body repair and painting.  And all paint is specially baked just like its done at the factory. Don't take chances with just any body shop. We guarantee our work and your satisfaction. Please read our reviews online…we are proud that Capitol Collision Repair is one of the most reviewed Phoenix body shops in the Phoenix area. We are so confident that you will be pleased with your vehicle's paint job,
Capitol Collision Repair
offers a Lifetime Guarantee (as long as you own the vehicle) on all of our body repair and paint work. In addition, all BASF products are covered under a worldwide lifetime warranty.
Give us a call to make an appointment 602-253-1630, or Request a FREE estimate.