Read Our Customer Reviews
When our customers speak, we listen… you should too!
Click the garagefly.com logo below to read our reviews and find out why we are one of their most reviewed Auto Body Shops!
Find Us Directly on Google & check out our customer reviews!

I am writing this review because this company has taken care of me on 3 separate occasions and each time has been a very pleasing experience considering that each time I was rear ended at a stop light or backed into at a parking lot. Jon has provided nothing but outstanding service and very courteous attitude. I have already recommended this company to several friends when they need repairs and will continue to do so in the future. – John P.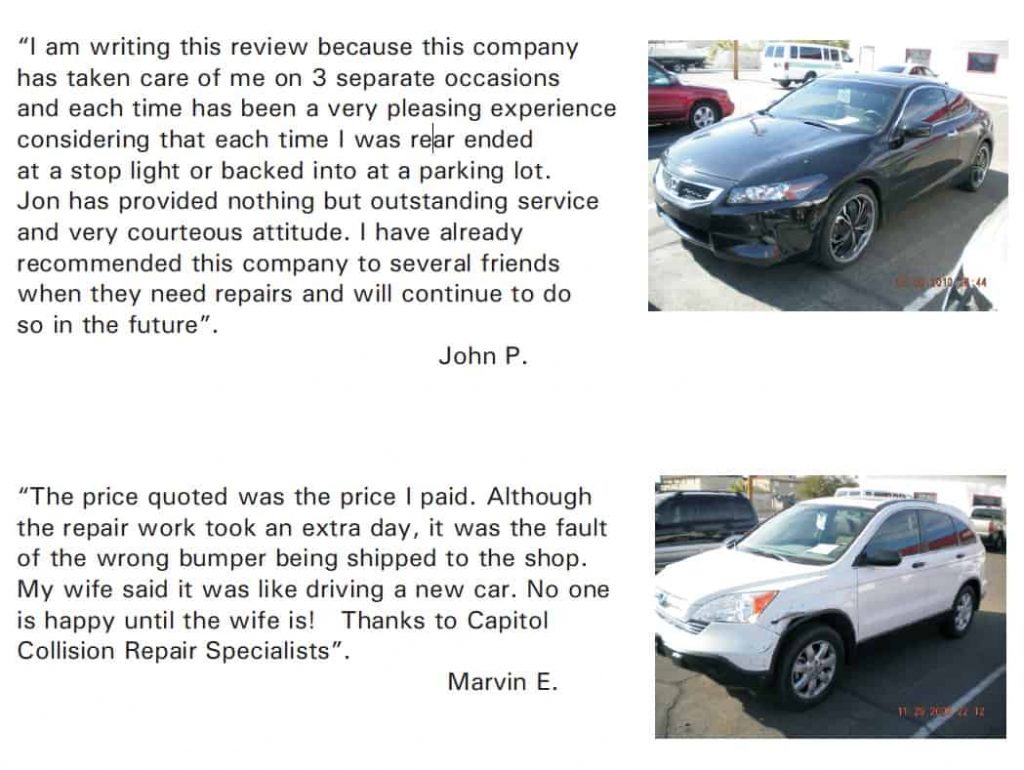 Give us a call to make an appointment 602-253-1630, or Request a FREE estimate.
The price quoted was the price I paid. Although the repair work took an extra day, it was the fault of the wrong bumper being shipped to the shop. My wife said it was like driving a new car. No one is happy until the wife is! Thanks to Capitol Collision Repair Specialists. – Marvin E.